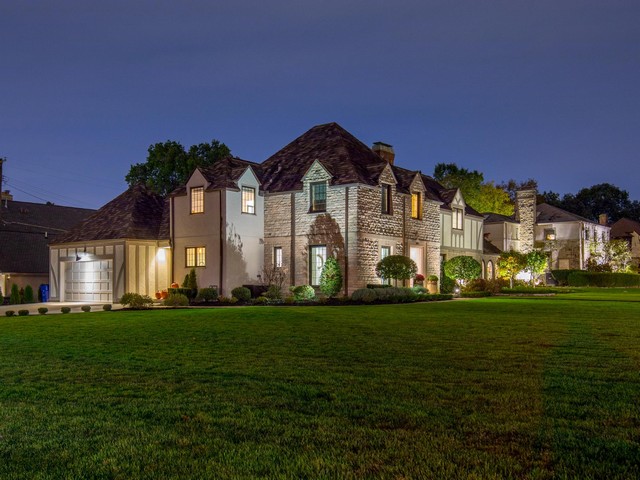 Just as artwork enhances a home, a home enhances a beautifully curated collection of art. This past Friday, we collaborated with Michelle Brandt of Brandt Roberts Galleries to exhibit the works of a number of fine artists at our new listing on Cambridge Boulevard. Guests enjoyed an opportunity to preview an exceptional home while engaging with vibrant works of art. For more information about Brandt Roberts Galleries, visit their website at brandtrobertsgalleries.com.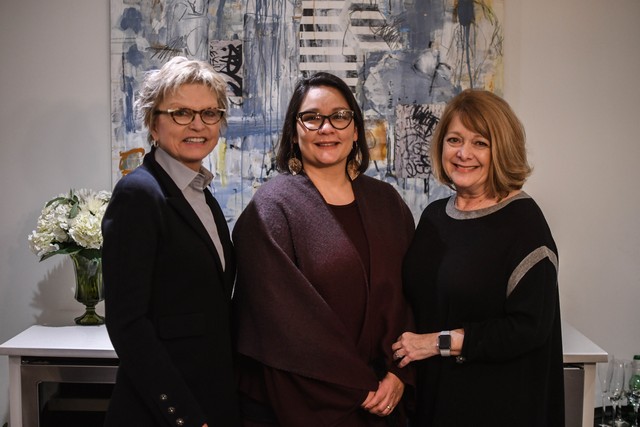 Sarah Eagleson, Michelle Brandt, and Kelly Cantwell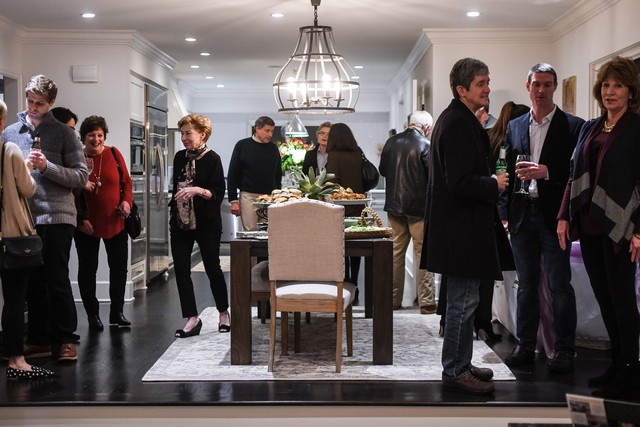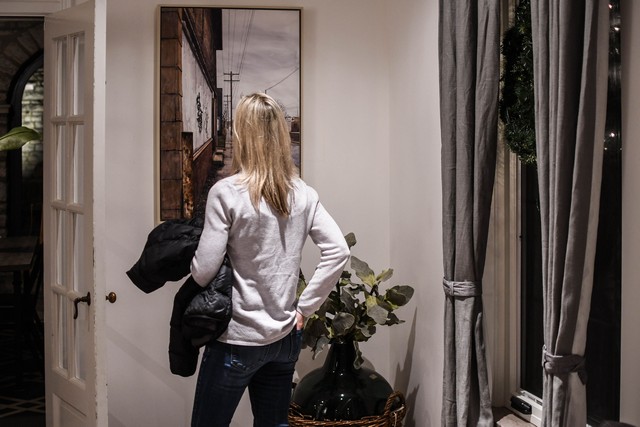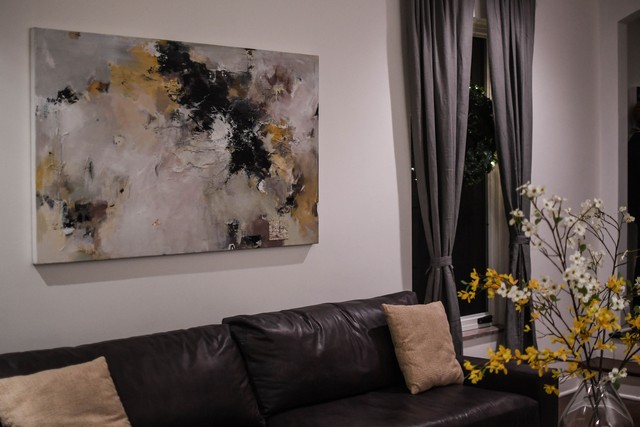 Teri Dryden. New Frontier.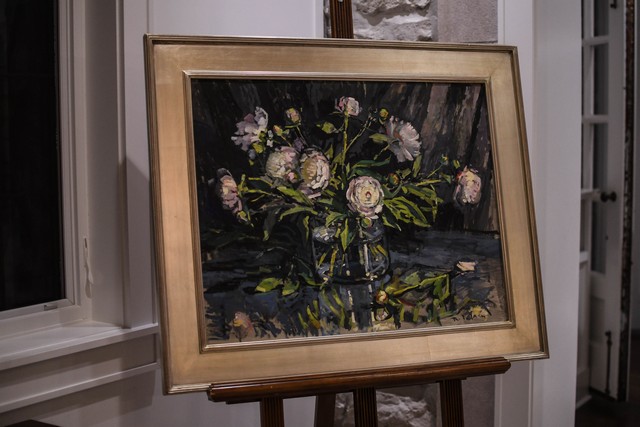 Richard Lillash. Peonies.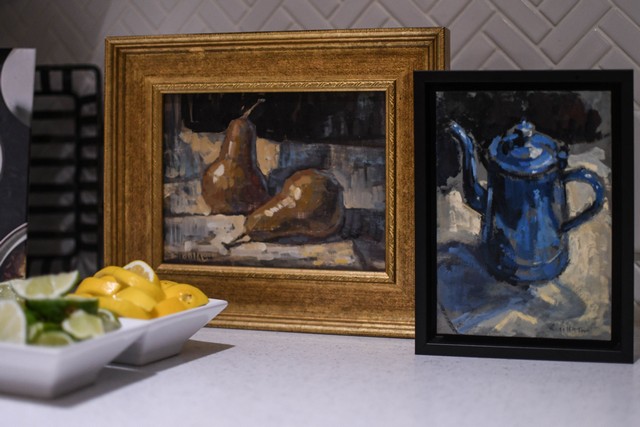 Richard Lillash. Two Pears and Blue Enamel Coffee Pot.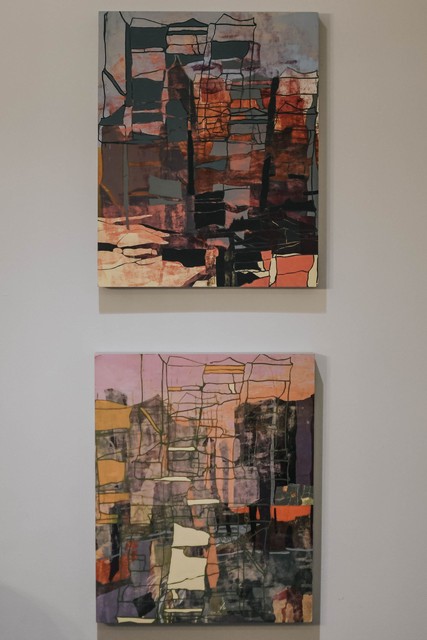 Jolene Powell. Steely Scarp and Cliff and Crag.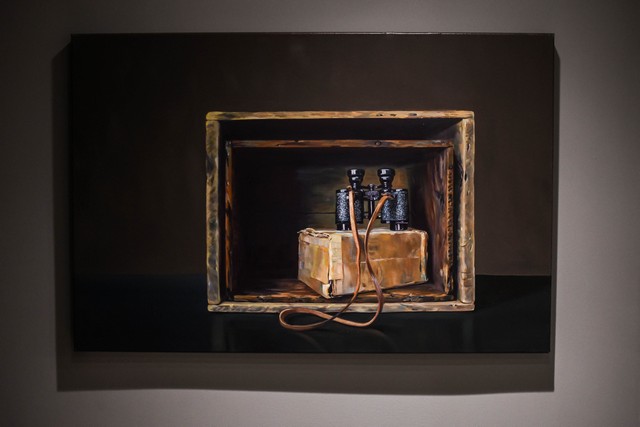 Sally Tharp. Looking Forward to a Colorful Past.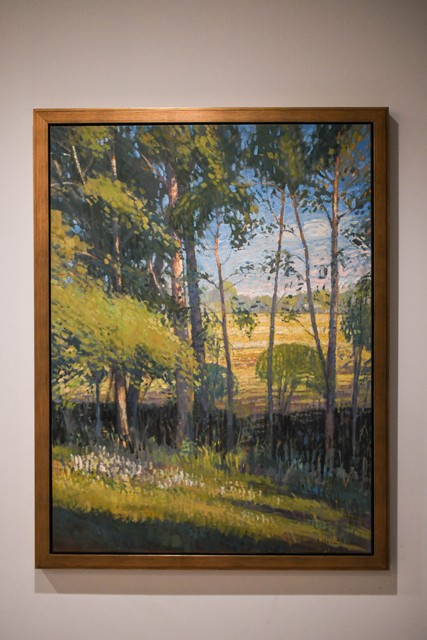 Richard Lillash. Late Summer.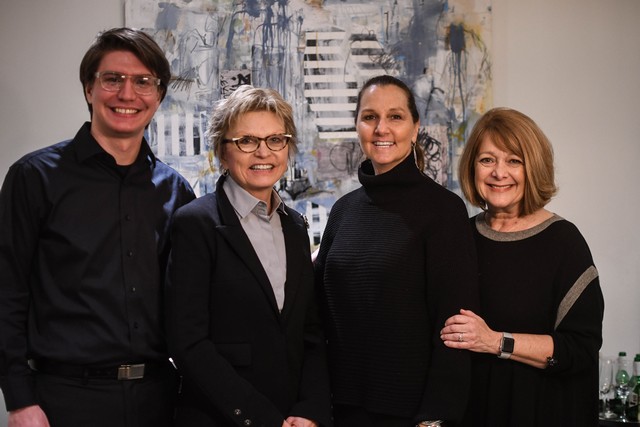 Michael Luczyk, Sarah Eagleson, Lori Hendrix, and Kelly Cantwell