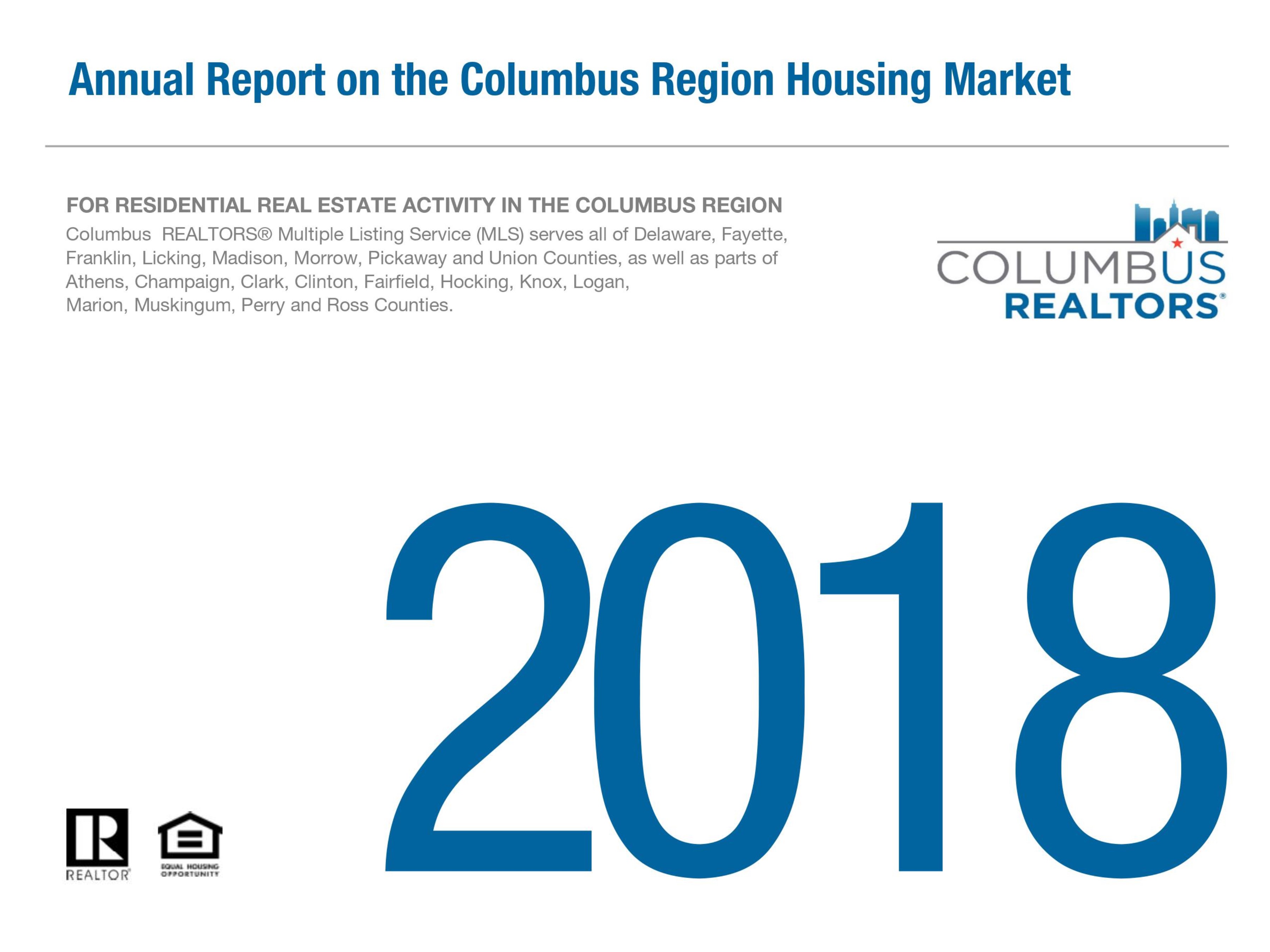 A couple weeks ago, Columbus REALTORS® came out with their 2018 Annual Report on the Columbus Region Housing Market. The Columbus regional market and this report cover the geographic area served by the Columbus REALTORS® multiple listing service or MLS. This area is comprised of all or part of 20 counties in the Central Ohio area.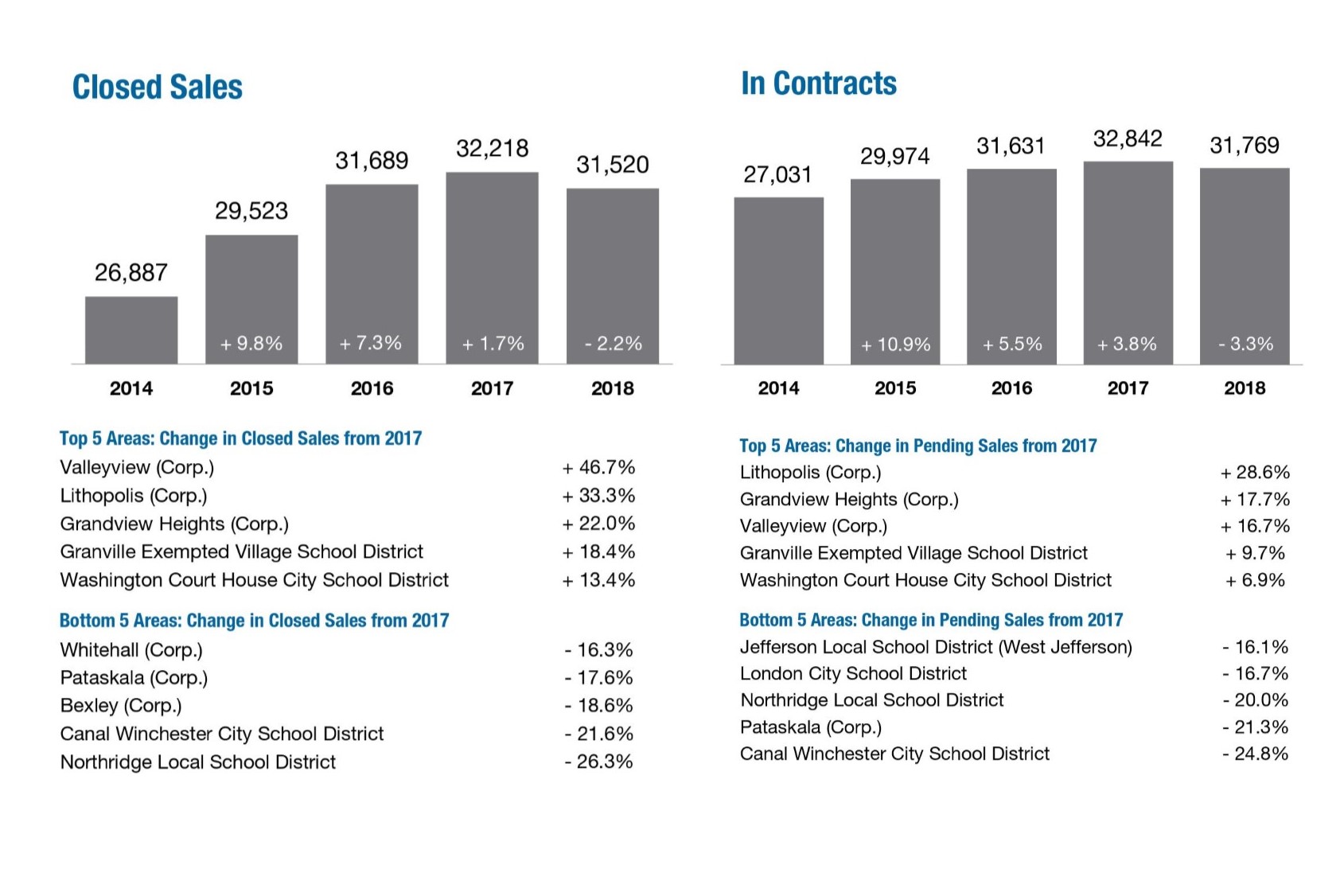 The headline numbers present a mixed picture of the overall Columbus regional housing market. Closed sales and contracts signed throughout the entire year were down slightly -2.2% and -3.3% respectively.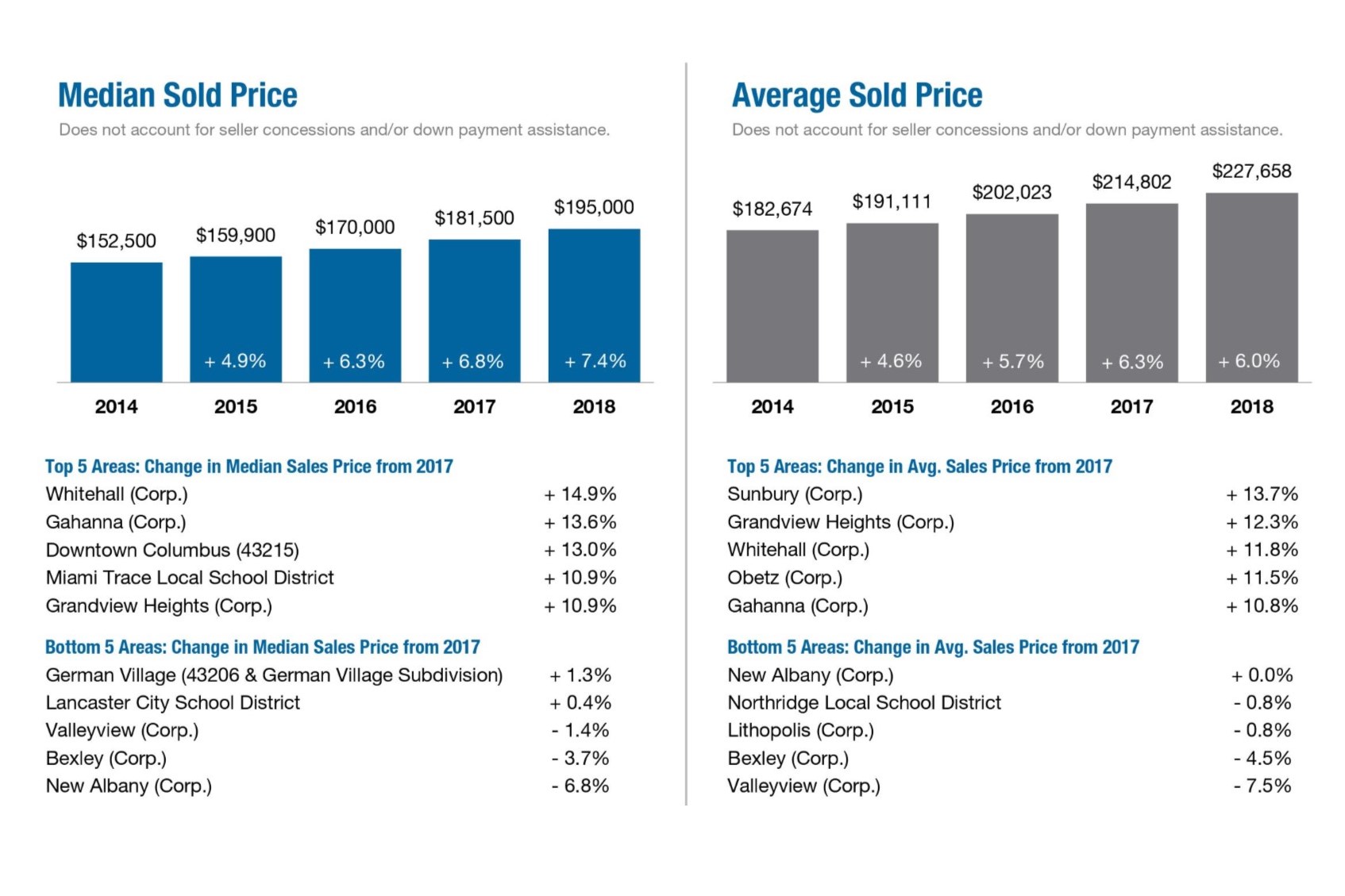 Meanwhile the median and average sales prices were both up 7.4% and 6.0% respectively, continuing their trend upward. The median sales price is now $195,000 and the average sales price is $227,658.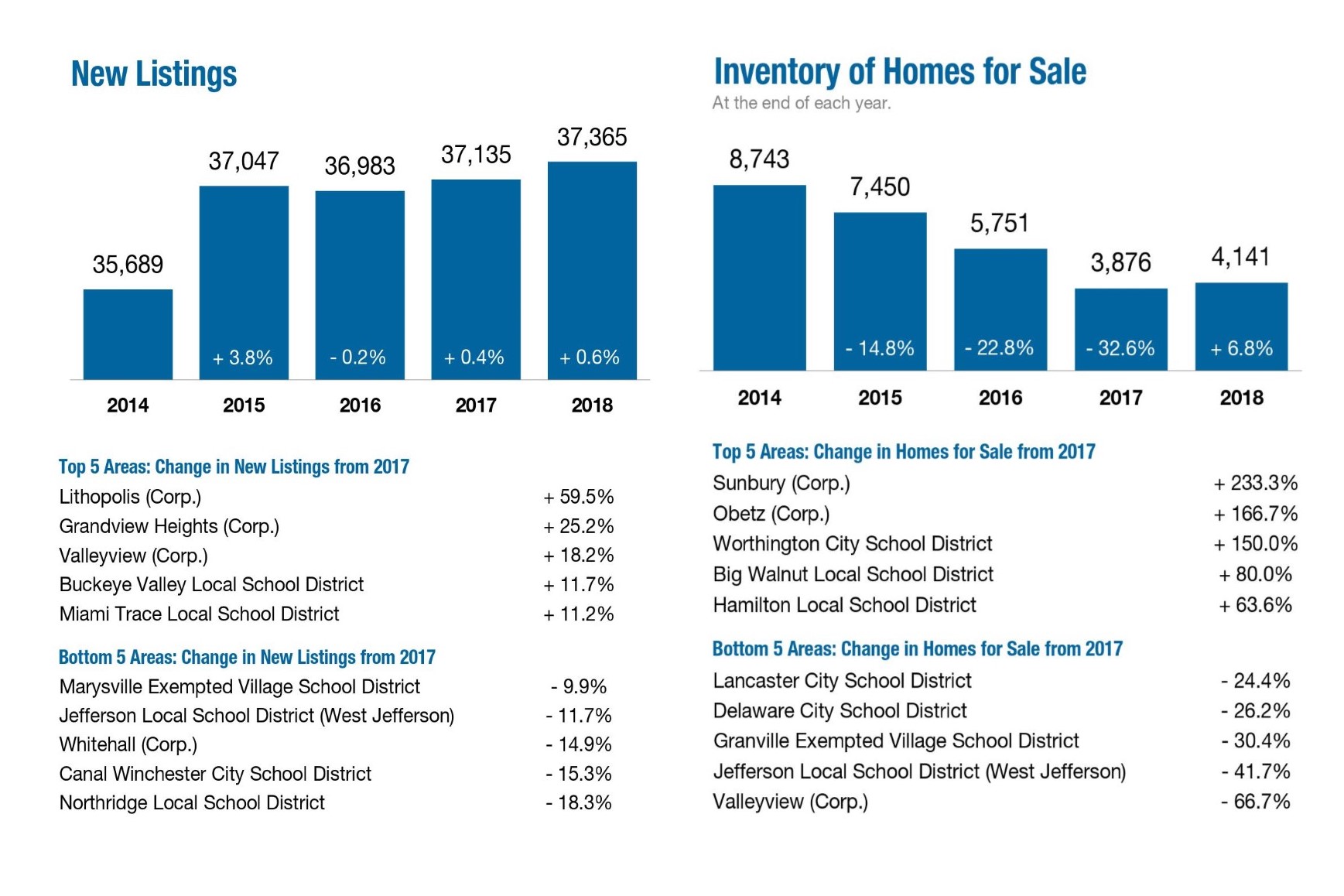 New listings continued to inch higher at .6% to 37,365 properties throughout the year. As one can imagine, with more new listings and fractionally less sales, inventory increased 6.8%. That's the first time that inventory has increased in at least 4 years – which is welcome news for buyers!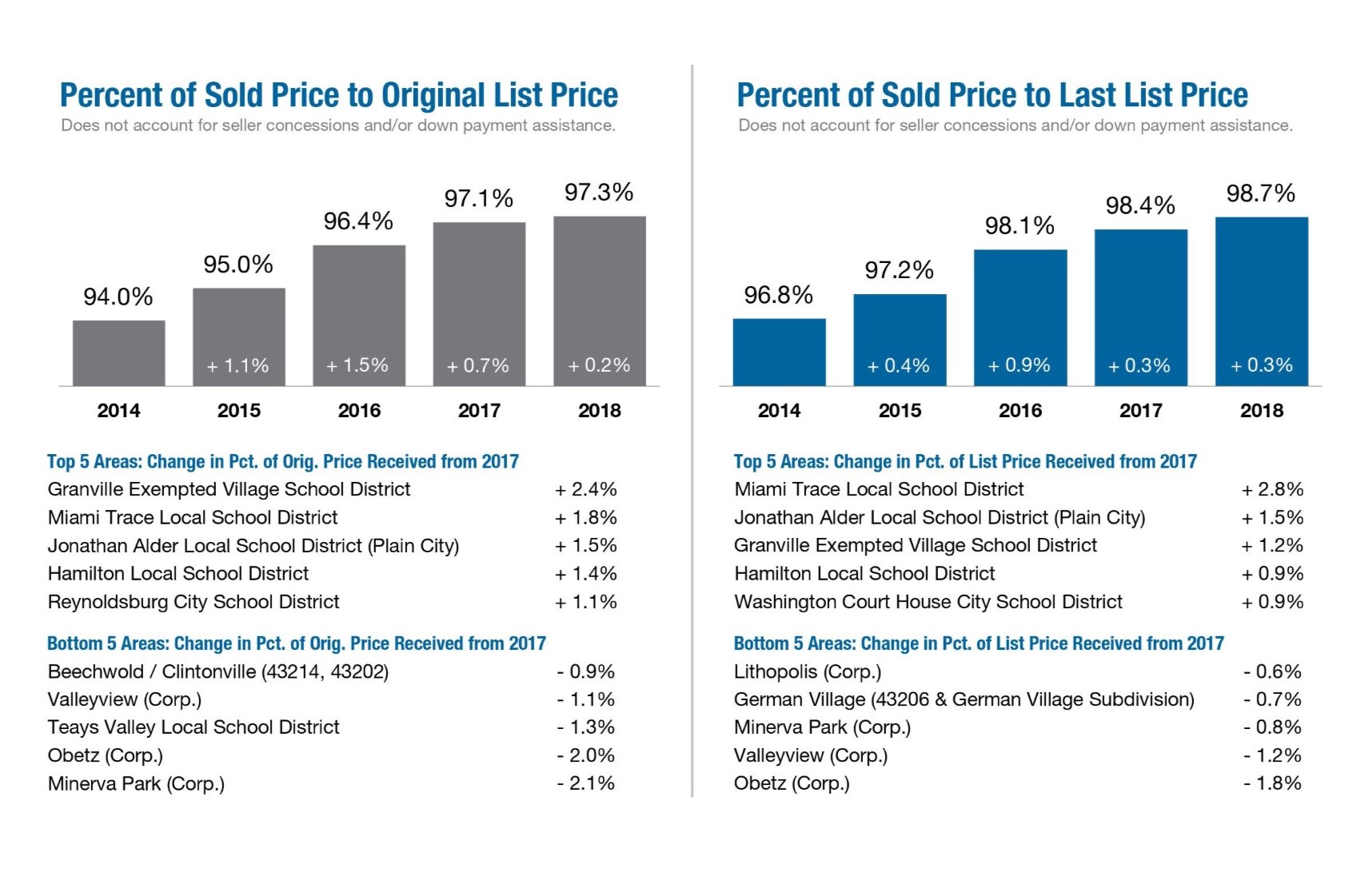 On the flip side, sellers should be pleased that the percent that sellers received vs their asking price again rose slightly. Sellers are now receiving 97.3% of their original list price and 98.7% of the last list price. For comparison, in 2014 those numbers were 94% and 96.8%. It's worth keeping in mind a few percentage points gain can mean the difference of thousands of dollars!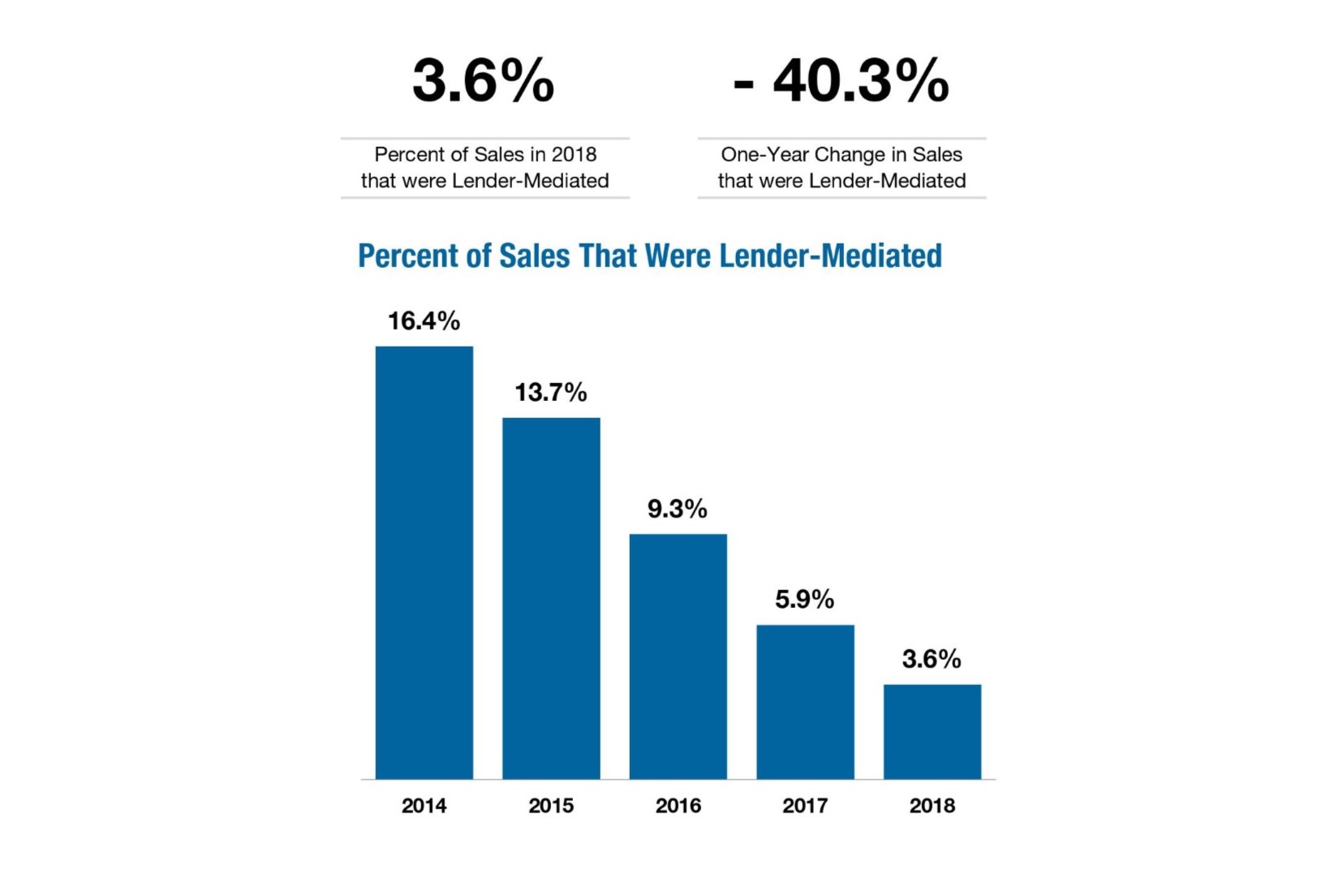 Another impressive statistic is that the number of lender-mediated sales (e.g. foreclosures) plunged 40% vs 2017, and now only make up only 3.6% of sales. This number was as high as 16.4% four years ago.
To see the full report including breakdowns of various local communities click here.

If you have any questions about the market and how it can work for you, please feel free to contact us! We look forward to hearing from you!